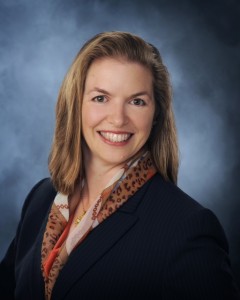 Rosanne Franco has worked in Massachusetts as a school administrator and educator for over two decades. She makes a difference in the lives of adolescents by ensuring they have a solid academic foundation that is supported by engaged and thoughtful administrative strategies. She has displayed a long-standing commitment to science education locally and at the state level, while her expertise in school safety and student discipline has provided her with a platform to create a safe, supportive, and high-functioning educational environment. Ms. Franco devotes herself to developing relationships and teams that work meaningfully toward student-centered goals.
During her twenty year career in education, Ms. Franco has served as a member of the state's Biology Frameworks Development Committee and the Biology MCAS Development Committee as well as a Biology Content Consultant for the Massachusetts Department of Elementary and Secondary Education.
Ms. Franco served as a science teacher at Greater New Bedford Regional Vocational Technical High School from 1996 through 2004, teaching biology, botany, marine biology, chemistry, and earth science. In 2004, she became Head of the Science Department, where she increased the size of the Science Department and was instrumental in curriculum development to improve the quality of science offerings.
Ms. Franco became Assistant Principal and Head of Security in 2011. She participated in training as an A.L.i.C.E. School Safety Trainer alongside members of the New Bedford Police Department. This allowed her to develop presentations and training for school staff and the entire student body to be prepared for a crisis. Her presentation team was invited to train the staff and faculty of a neighboring school and to present at the 2013 meeting of the Massachusetts Association of Vocational Administrators. Her leadership and caring were essential to developing positive relationships with students, especially those in challenging life situations.
Ms. Franco's dedication to improving education and strengthening the functioning of the school led to her role as Academic Principal in July 2014. In her first year, she solidified relationships with emergency agencies throughout New Bedford and finalized the overhaul of the Emergency Evacuation Plan needed to care for a school community of almost 2,500 people. She participated in the DESE's CVTE/Special Education Leadership Institute and Sheltered English Immersion course for administrators to strengthen her understanding and planning to assist the neediest of students.
Ms. Franco decided to return to her first love of teaching science in September of 2016 when she accepted a position as a science teacher at Dartmouth High School.  Teaching marine science in addition to other science courses has allowed her to work more closely with students which she missed as an administrator.  She appreciates that her role as a teacher provides her with more opportunities to make a direct difference in the lives of her students.
While outside of work, Ms. Franco is an avid reader and enjoys cooking and gardening.